Global Index on Responsible AI
Measuring progress toward the responsible use of artificial intelligence in over 100 countries around the world from a human-rights based perspective
How do we measure the evolution of commitment and progress on the implementation of responsible AI principles and practice?
About the Global Index on Responsible AI
As the global demand for AI systems has exploded in recent years, so too have efforts to establish the principles, guidelines, and regulations needed to govern their development and use - It is critical that our starting point for all of these efforts be respect for international human rights, protection and promotion of democracy, and inclusion.
Meanwhile, countries are often struggling to keep pace with technological change and are looking to other jurisdictions for guidance and support. At the same time, a number of authoritarian states are misusing AI systems to undermine respect for human rights in direct contravention of established international norms.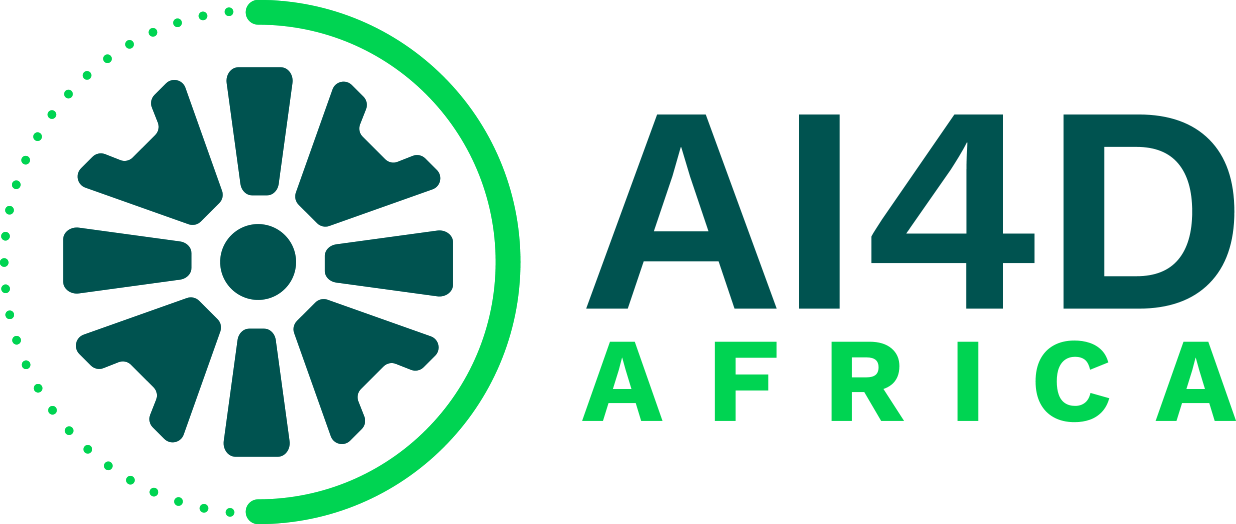 Principles have been developed to advance the responsible use of data on multiple fronts - universal access, safety and security, data for good, consent and transparency, freedom from hate and violence, and democratic values. But principles without follow up on implementation, evaluation, and accountability have no impact.
The Global Index on Responsible AI is a new initiative by the Data for Development Network (D4D.net), led by Research ICT Africa, together with regional and international partners, with support from the International Research Development Centre and AI4DAfrica. The Global Index will equip governments, civil society, and stakeholders to reflect on the efforts of countries to meet their human rights obligations and uphold principles for responsible use in the development and implementation of AI systems.
Objectives
Principles
Establish principles for Responsible AI
Assessment
Assess country conditions to support and promote responsible AI
Data Collection
Provide evidence to decision-makers to advance the responsible use of AI and promote digital inclusion
Implementation
Realize principles through implementation, evaluation and accountability
Approach
Inclusion and Participation
The Global Index will be co-created with a wide range of stakeholders to ensure its value on the ground, with a specific emphasis on including the inputs and perspectives of underserved and marginalised groups.
Accessibility and Openness
The Global Index and all data will be accessible to all stakeholders and researchers wishing to understand or re-use the data.
Fairly reflect local contexts and realities
The Global Index will fairly reflect local contexts and realities and measure a country's level of responsible AI in relation to available resources.
Participatory Development of the Methodology
The Global Index is a multi-year undertaking involving stakeholders and partners from the Global South and Global North. It is based on an iterative, participatory process intended to promote the design, development, and use of AI in a manner that respects human rights, ethics, gender inclusivity and sustainability. Data collection for the project will be undertaken through primary and secondary collation processes - with key informant interviews from global and regional experts, government officials, human rights and gender activists and other targeted stakeholders. The design phase will include a series of consultative workshops/webinars focusing on the development of methodologies, indicators, and data collection instruments.
Expert Advisory Committee
The role of the Expert Advisory Committee (EAC) is to oversee the scientific accuracy and global relevance of the Global Index. Made up of a diverse group of international experts on artificial intelligence, the EAC will play a key oversight role with respect to the inclusivity of the methodology and design of the Global Index. The group will also work to ensure that the Global Index builds on and complements existing activities to advance ethical and responsible AI.
The Expert Advisory Committee will:
Advise on the scientific accuracy and relevance of the Global Index.
Advise on priority areas and topics to be covered by the Global Index.
Review the methodological framework and indicators of the Global Index.
Promote the complementarity of the Global Index with existing activities and standards on responsible and ethical AI.
Membership will advance gender equality at all times and include both regional representation from across the Global South and Global North, as well as the participation of global organizations.
Expert Advisory Committee Members
Rachel Adams
Chair, Expert Advisory Committee
Research ICT Africa
Urvashi Aneja
Director and Founder
Digital Futures Lab, India
Ashley Casovan
Executive Director
Responsible AI Institute
Huguette Diakabana
Digital Health Advisor and Co-founder
African Alliance of Digital Health Networks
Kanta Dihal
Senior Research Fellow & Principal Investigator
Global AI Narratives | Leverhulme Centre for the Future of Intelligence, University of Cambridge
Teki Akuetteh
Founder and Executive Director
Africa Digital Rights' Hub
Dafna Feinholz
Chief of Bioethics and Ethics of Science and Technology
UNESCO
Helani Galpaya
Executive Director
LIRNEasia
Alison Gillwald
Executive Director
Research ICT Africa
Lacina Kone
Director General of Smart Africa
Smart Africa
Sriganesh Lokanathan
Data Innovation & Policy Lead
UN Global Pulse
Karine Perset
Head of Unit
Artificial Intelligence Policy Observatory - OECD
Jacques Rajotte
Interim Executive Director
International Centre of Expertise in Montreal on AI (CEIMIA)
Paula Ricaurte
Profesora Investigadora Asociada, Tecnológico de Monterrey
Feminist AI Network
Nagla Rizk
Professor of Economics & Founding Director
Access to Knowledge for Development Center - American University in Cairo
Ed Teather
Director of AI Initiatives
Global Partnership on AI
Stephen Walker
Director
Data for Development Research Hub (D4D.net)
Project Timeline
2021

Designing the Index

Defining responsible AI principles & indicators

Participatory and inclusive design of a Responsible AI Index. An Expert Advisory Group has been established to oversee the scientific accuracy and global relevance of the Index.

2022

Generating the Index

How is AI being implemented and used?

In-country research and data collection to generate the index. This phase will include development of a global report benchmarking responsible AI policy & practice.

2023

Using the Index

Supporting responsible AI adoption

Working with regional hubs, CSOs, and governments to engage with the index and report findings. We will also look to support capacity building and adoption of principles in target areas.
The Global Index on Responsible AI will be fully operational in 2022. More information coming soon!